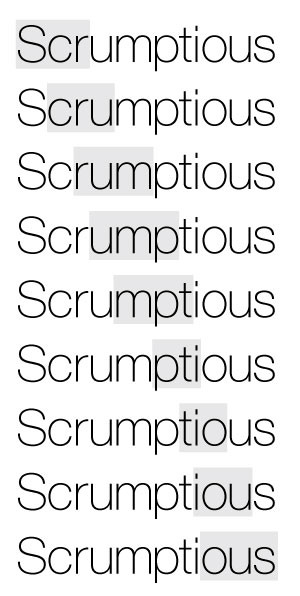 1) Practice typography to win a glance
3 letters at a time.
For headlines, headings, subheadings or single lines of important areas of text you can adjust the letter spacing (kerning) to look balanced, consistent and to your artistic preference of either tight, normal or airy spacing.
Begin by highlighting the line of text and, with your design program find the letter spacing tool and adjust the spacing tighter or wider to your taste. Then to balance individual letter spacing even further, point the cursor to the end of the first letter and second letter and adjust further. Then advance to the next letter and adjust it to match the previous kerning. Continue through to the last letter. Your typography will have balance, style and a cutting edge.